Innovation and building knowledge
The wide range of services that use language technology to enable people to use speech or written text to interact with technology has fundamentally changed the way we communicate.
The ability to dictate, speak commands, scan text, and so on, is particularly prevalent in English. The ambitious Language Technology Programme aims to make this equally possible in Icelandic as well.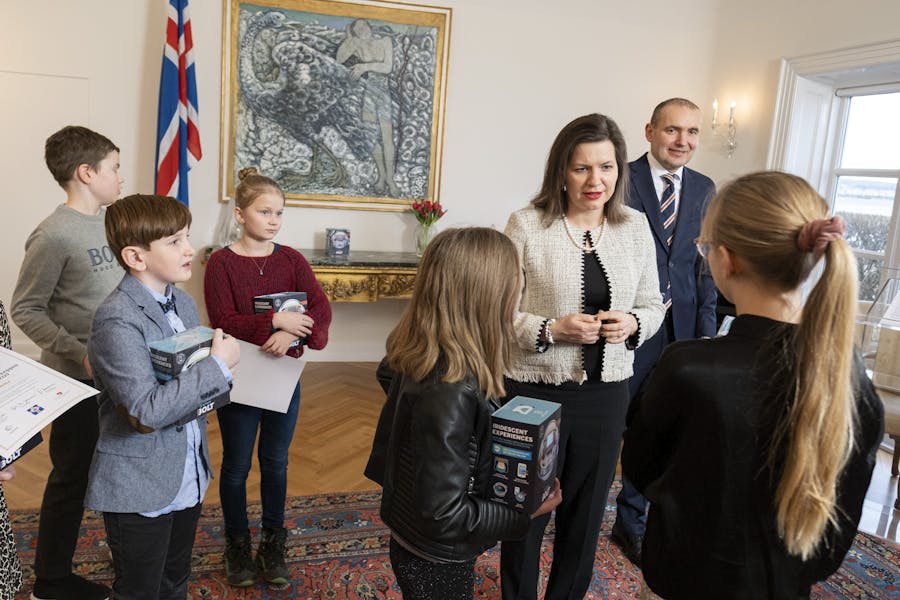 Future innovation
Laying foundations for future innovation is a central theme of the programme. The core solutions that emerge from its programme's basic research will be made available under irrevocable open licences, together with a commercialisation licence, to ensure that companies, organisations and individuals can use them to develop products and services in Icelandic.
Open licence
The licensing chain is clear: all input into the core solutions will have a defined licence, and all output will be available to companies and institutions, the innovation community and international technology companies, free of charge.
Data and core solutions that become available from research and development entities, they are delivered to Iceland's Common Language Resources and Technology Infrastructure Centre (CLARIN), where any organisation or individual can access them for use in developing technology and solutions.
The Icelandic CLARIN Centre, CLARIN-IS
The Icelandic CLARIN Centre, CLARIN-IS is part of CLARIN ERIC, a European infrastructure that collects and stores digital language resources – data and software – for use in research and language technology. The CLARIN-IS Centre, which was founded at the beginning of 2019 and is based at the Árni Magnússon Institute for Icelandic Studies, has an established metadata centre and a repository for language resources.
The contract between Almannarómur and SÍM, states that all data and software deliverables of the Language Technology Program must be submitted to the repository and conform to the agreed rules, standards and licences. The metadata is automatically harvested by the Virtual Language Observatory through which the resources will be easily accessible.
Development is underway
Almannarómur encourages companies and individuals that have ideas on how to create products and services based on the core solutions, to contact CLARIN for access to resources.
The Language Technology Programme's delivery schedule stipulates that the resources under development will be available in 2020-2022.